Coming to Japan is intense because everybody knows that everything in Japan is expensive. In fact, you can hardly find cheap items in Japan. But, no matter how expensive it is to visit the country. Still, many travelers from different countries come to Japan, especially during their Cherry Blossom Festival. That's when you can find from people's walls various photos taken with the pink flowers of this tree in their background.
Aside from that, there are lots of special and delicious Japanese delicacies to enjoy. So, this is one of the things that you won't surely miss in Japan. And then, you won't surely stop yourself from buying various souvenir items and foods to carry back home. But, when on a tight budget, those are the things that you must learn to manage.
Before coming to Japan, you will surely apply for a single entry tourist visa. You are lucky if you will be granted with a multiple entry type of tourist visa to Japan because that is valid for five years. Anyway, once all documents are submitted and verified, pay the fee and then, you will be granted a tourist visa to Japan.
Tips on how to Travel to Japan
Off-peak Seasons
Now that you already have a visa, then the next thing that you will do is to book your flight. It could have been better if you are going to book a flight during the off-peak season. This would be in the middle of September until March. There are more travels on April when the Cherry Blossom Festival starts, so this is at its peak and it will surely cost you more.
Promotional Air Fare
Of course, you can get cheaper airfare. You may check the sales and promotions for a really cheap plane ticket to Japan. Though you have to be very quick when this promotion come because many people grab this chance. But, once you got it. You can surely save much.
Accommodation
Finding an affordable accommodation is a must when you are on a tight budget. In Japan, they have Capsule hotels available at a cheaper price. It will surely cost less than other accommodations.
But, if you would like to book for a traditional accommodation, then book at least a night for a real Ryokan or Japanese Hotel experience.
Trains
You will surely want to jump on trains when moving around Japan because it is more comfortable and efficient. You won't be experiencing delays. You can even read the arrival and the departure of the trains in English. And then, you can check the maps available on the ticketing machines.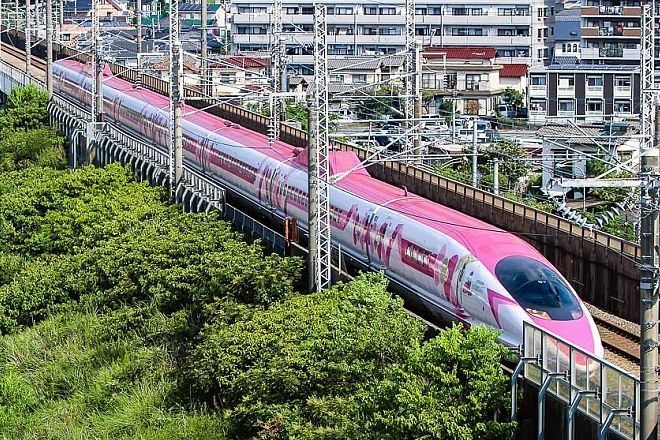 If you are planning to take a taxi, then think twice because it will cost you more. Especially, if you are coming from the airport. Be reminded that taxi cabs in Japan are said to be the most expensive ones in the whole world. So, it would be best to take the train, especially when you are traveling for a long distance.
Buses
When you are planning to get a bus, especially if you are moving from Tokyo to Osaka, then you have to book a bus in advance. This is the cheapest way to reach your destination. And then, to avoid room accommodation, you may take the night trip. So, enjoy your sleep while taking the overnight bus.
Convenience Stores
You may get what you need at a cheap price at Ekiben. You can find this mini stores everywhere and even in the train stations. This store is really accessible, so you do not need to find other stores that may cost you more.
Food
There are varieties of food for free taste in the supermarket. Now, if you would like to buy some, then you better come to the supermarket when closing time is near. The food was cheaper at that time.
Now, if you would like to have a simple, but delicious, cheap meals, then you may check the food halls along the grocery stores.
Volunteer Tours
There are some friendly Japanese, who provides free tours around. They do this to practice their English speaking skills. So, all you need to spend for is the entrance fee. It could have been better if you would treat them at least some simple lunch as a token for their hospitality.
Activities
Move around the cities of your choice by merely walking than getting a bicycle to rent. Visit places that won't cost you much, such as temples, shrines, architecture, museums, go hiking, gardens, Akiba and Shibuya.